Hydrus is not just Performance Hydration
It's Performance Hydration for Brutal Conditions
The Secret Weapon is Hydrus, a Proven Performer.
Monday, July 11, 2016 – Carson, CA — The grueling Hero Workout "Murph" (1 mile run, 100 pull-ups, 200 push-ups, 300 squats, 1 mile run — all in a weight vest) has been chosen as one of the first "announced" workouts for The Games and Hydrus is wishing all athletes success at this year's events. It's not clear whether Murph will be for Individuals or Teams, traditional or on-the-beach — but ultimately it is a great test of Fitness. Hydrus is the hydration tool that can assist athletes to perform and be replenished, even when competing in the hot sun environment.

Last year's Murph event was an exhilarating start for many athletes. Unfortunately for others, dehydration let to fatigue, cramping, and loss of mental toughness. This year, we're urging athletes to pre-hydrate with Hydrus leading up to the games and closely watch their hydration regiment throughout the event, keeping properly hydrated with Hydrus.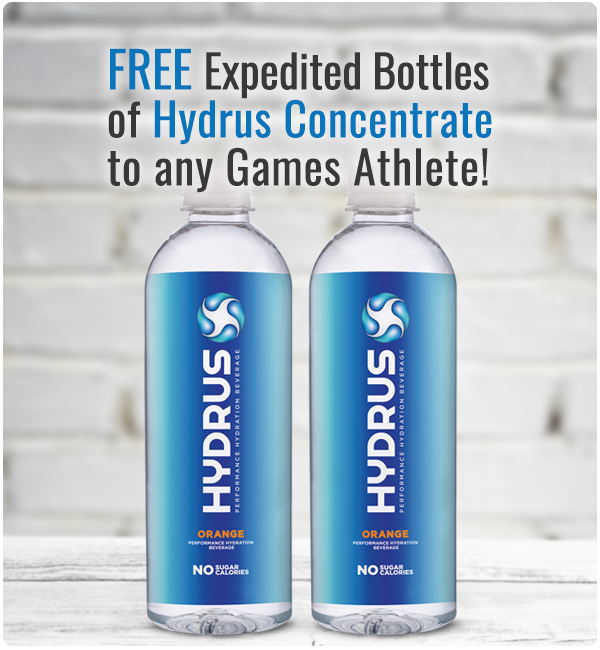 As a gesture to the community, Hydrus Performance is offering to expedite Free Bottles of Hydrus Concentrate to any Games Athlete who contacts our team via direct message on Instagram or Twitter @hydrusedge before Friday, July 15.
Individual Men and Individual Women Games Athletes who contact us will be sent 2 bottles (choose lemon-lime or orange)
Teams (choose one representative, please) who contact us will be sent 3 bottles (choose lemon-lime or orange)
Teen Games Athletes will be sent 1 bottle (choose lemon-lime or orange)
Master's Athletes will be sent 1 bottle (choose lemon-lime or orange)
Athletes must contact us directly from their Instagram or Twitter accounts to request the expedited shipment, so that our team can validate authenticity.
Shane Sweatt - A trusted name in the community stands by Hydrus' effectiveness for elite hydration.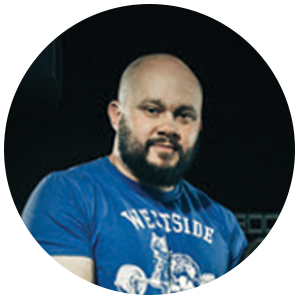 I was excited to see Murph back in the lineup at The CrossFit Games. There was a lot of controversy after the 2015 Games about this workout. Many people said it was too hot and that is what caused heat stroke and exhaustion. I disagree with this. There are many events world wide that athletes compete in that have the potential to be in extreme heat. Such as the Mojave Marathon, Tour de France, and the Four Deserts Race series, to name a few. At events like this we consistently see the top athletes doing amazing things. At the same event, you had people collapsing from heat exhaustion, and you saw athletes like Sam Briggs finishing Murph in a blazing fast time." - Shane Sweatt, Coach at CrossFit Conjugate
---
About Hydrus
Hydrus is leading edge science for delivering more water and electrolytes with unrivaled speed and effectiveness, and can assist those with dehydration stress to reach better health and wellbeing in many different ways.
Hydrus' Nanosome™ encapsulation is a bio-delivery breakthrough in the science of hydration. It is a fast, active delivery system that uses nano encapsulation to achieve higher absorption of electrolytes and water, getting them very quickly into the body's fluid systems (i.e. the bloodstream, lymphatic system and interstitial water) beginning in the mouth.
The science of Nanosome™ Encapsulation, combining microbiology and nanotechnology, is the most elegant oral delivery system ever developed. The Nanosomes™ are less than 100 nanometers in size (one-billionth of a meter).
They are the body's perfect delivery system... Nanosomes™ are small hollow sphere shaped molecules that encapsulate electrolytes and water, made of phospholipids, which is the same material found in all cell walls within the body.
Disperse evenly in water
Absorb instantly beginning in the mouth
Require no digestive activity prior to absorption
Will not cause bloating
Supports superior post activity recovery
Hydrus is available to order online at shop.hydrusperformance.com in 8 oz. concentrate bottles or in single serving packets.