Beyond the Grind
Get Quick, Kick Butt
Find Out How Tough you can be!
More Gain Less Pain.
Go Harder, Get Stronger
Find out how strong you can be!
Be The "T"
Own the Court
Find Out How You Can Dominate
Beyond the Grind
Be Unbeatable
Find Out How Much Power you Really Have
Slam Dunk
Run Them Into The Boards
Find Out How Much Harder You Can Play
Game. Set. Match.
Own the Court
Find Out How to Stay Strong
A Breakthrough in
Nanotechnology

and

Biotechnology

Test results show a clear superiority in electrolyte and water absorption as compared with other oral rehydration solutions, including the current, advanced World Health Organization formulation. Hydrus was evaluated by the ICDDRB, a leading institute for oral rehydration research.

8-40 times more absorbent than the WHO formulation in two studies; the WHO formulation was regarded as the gold standard of hydration. Hydrus is made from FDA GRAS (Generally Regarded As Safe) materials.

The importance of hydration is well established whether for sports, at work or for leisure activities. Hydrus absorbs fast and delivers higher amounts of electrolytes and water into the blood stream. It is in its effect like an Oral IV.

Hydrus uses Nanosome™ nanoparticles (the natural delivery system of all nutrients within the human body) to get electrolytes and water quickly and thoroughly into the bloodstream.

High Performance
Hydration
Our exclusive Nanosome™ technology gets electrolytes and water into your body fast.
Our Products
Concentrate available in bottles and single-serving packets!

Hydrus Concentrate: 8oz. Bottles (24 Servings)
Throw an 8oz. bottle in your gym bag and never be without Hydrus for your next training session. Or, if you're hydrating the team, each 8 oz. bottle can be added to 3.2 gallons of water for use by teams or at events. For personal training sessions, simply add one capful to 500ml (16.9 oz.) of water for a single serving.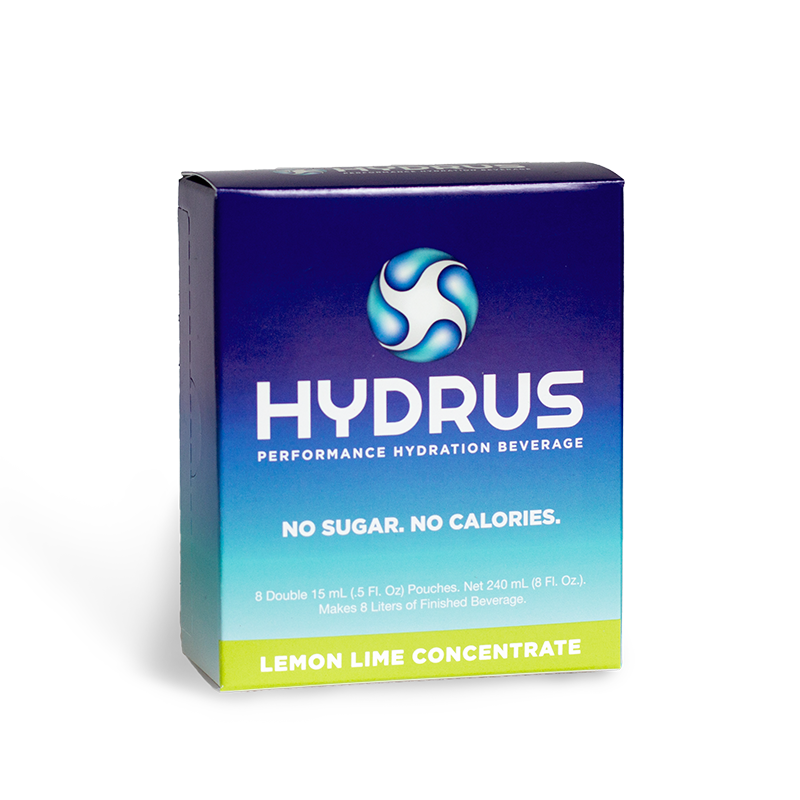 Hydrus Single-Serve Pouches (16 count)
Hydrus Single Serve pouches go where you go. Simply pull the easy tear-top and pour into any water bottle to fuel your workout. Single serve pouches are lightweight and compact -- throw a few in your gym bag, purse, glove box, or briefcase.
Be sharper, faster, stronger and last longer.
Find out how from our top performers:
Be The Best You Can Be!
Whatever your sport you'll perform better with Hydrus!